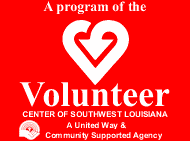 Community Calendar
310info.org is always in touch with what is happening in our community...Southwest Louisiana. Below are some of the events that are coming up.
---
Page 1 of 6
5/17/2005
INSTANT PIANO FOR HOPELESSLY BUSY PEOPLE
May 17th, 6 to 9 PM. A beginning class through McNeese State University in chord piano. In one session, students will learn all the chords needed to play any pop song, in any style, or key, reading chord symbols, not notes. For more information or to register, call 475-5616.
5/19/2005
CPSO POLICE WEEK
THe Calcasieu Parish Sheriff's Office will be celebrating National Police Week with the following scheduled events open to the public: Memorial Service for Fallen Officers - 9 a.m. Wednesday, May 18th in front of the Administration Building at 5400 E. Broad. Opepn house of the Administration Building - 10 a.m.- 3 p.m. Wednesday May 19th on the Westlake High School football field.
5/21/2005
SAFE BOATING CLASS
The Lake Charles Poser Squadron is hosting a Safe Boating Class Saturday May 21st from 8:30 AM to 3 PM at their clubhouse located just past the I-210 boat launch. All aspects of safe boating will be covered. This class is required by anyone born after Jan.1,1988 who will be operating a motor over 10hp.The class is free and is open to anyone interested in learning about water safety. Boat owners may get a reduction in their insurance rates upon completion of this class. For more information call Ship to Shore at 474-0730.
6/3/2005
DOWNTOWN at SUNDOWN
Live Entertainment in the Downtown Merchants Parking Lot, Fridays 6 p.m.- 9 p.m. May 13th The GTO's May 20th Chris Miller & Bayou Roots May 27th Chris Ardoin & NuStep June 3rd Barry Badon & the Bayou Boys Concerts will move to the Civic Center in case of rain.
6/3/2005
1911 City Hall Arts and Cultural Center
Every Saturday Charlestown Market 7:30 a – 1:30 p features local produce, arts, crafts and food items Special events April 8-May 5 Ragtime Charlie's Photography 2nd & 3rd floor CPSB/ Sulphur High - Mike Danos, chairman (Private sponsors Wine and cheese reception Thursday April 7th, 7-9pm) Performance-Charlie Chaplin 3rd floor Opening reception and Performance– Friday April 8 6-9 pm April 23 Downtown Around the World International Festival for Children Building and grounds - Saturday, April 23rd, 10A.M.-3P.M. May 6 - June 3 Wetlands Exhibit 2nd floor CPSB – Student exhibition Opening reception Friday May 6 6 – 8 pm May 6 -June 25 Artisan's Gallery "Masterworks" 3rd Floor Opening reception Friday May 6 6 – 8 pm The line up for 7th annual Downtown at Sundown will be:   May 13       GTO's(Variety)                                            May 20       Chris Miller & Bayou Roots  (Cajun)            May 27       Chris Ardoin & Double Clutchin   (Zydeco) June 3         Barry Badon & the Bayou Boys  (Swamp Pop, Cajun, Variety) Back by popular demand!   Confirmed concert sponsors are:   Entergy Whitney National Bank American Press Global Industries   Concerts will be held from 6pm-9pm in the Merchants' Parking Lot corner of Ryan and Broad Streets Downtown .  Incase of rain, all events will move to the Civic Center. For more information please contact Lori Marinovich @337-491-1429, or [email protected]. 
Next Page
If you have an event you would like added to the community calendar, please send an email to