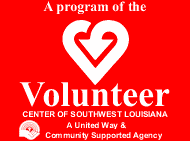 Jeff Davis Parish Health Unit

Physical Address:
430 Baker Street
Jennings, Louisiana 70546

Mailing Address:
Post Office Box 317
Jennings, Louisiana 70546

8:00 AM - 4:30 PM
Monday, Tuesday, Wednesday, Thursday, Friday Handicapped Accessible: Yes Jeff Davis Fees for family planning on sliding scale basis; immunization fee for income over poverty level; most services are free of charge. Local, State and Federal funds. Additional services:

Water program
Permitting and monitoring of eating and drinking establishments.

Contact the health unit for additional information. Appointments required for some services.