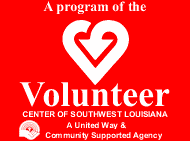 | | |
| --- | --- |
| Contact Name: | Wilma Terry, Chief Executive Director |
Mailing Address:
P.O. Box 734
Jennings, Louisiana 70546

8:00 AM - 4:00 PM
Monday, Tuesday, Wednesday, Thursday, Friday Handicapped Accessible: Yes Jeff Davis Southside Development Corporation operates the Jeff Davis Head Start program. Their goal is to develop the total child in the Head Start Program.The program will include cognitive motor,reading and math skills, which would enable early on child development. None. Federal Funding through the U.S. Department of Health and Human Services. Preschool child development program which involves parents and the ciommunity in four component areas: education, health, social services, transition and parent involvement. An individual plan is developed and implemented for each child,physical exams, vision screening, speech and hearing screening. The nutrition department proides two meals and a snack daily.