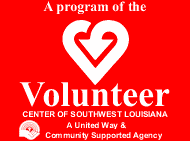 Samaritan Counseling Center/ Calcasieu
| | |
| --- | --- |
| Toll Free: | (866) 433-0701 |
Physical Address:
833 Hodges
Lake Charles, Louisiana 70601-4247

Mailing Address:
833 Hodges
Lake Charles, Louisiana 70601-4247

Monday 8:30 AM - 5:00 PM
Wednesday 8:30 AM - 5:00 PM
Friday 8:30 AM - 5:00 PM

Tuesday 8:30 AM - 5:00 PM
Thursday 8:30 AM - 5:00 PM
Handicapped Accessible: No
TDDY: No
Other Languages Spoken: No Allen, Beauregard, Cameron, Calcasieu, Jeff Davis Samaritan's staff of licensed professional mental health therapists provides confidential, faith sensitive mental health therapy to clients of all ages-preschool through geriatrics. Fees are based upon a sliding scale and are determined by client income. no United Way of Southwest LA, fundraisers, individual supporters and by local religious congregations. Samaritan's therapists work with clients from different religious orientations and with those who do not profess any religious belief. The fundamental belief of each Samaritan Center is that a client achieves optimal health through a balance of body, mind, spirit and community. Each therapist is one part of a dedicated team of professionals that includes members of the medical, psychological, and theological community. Samaritan's team approach insures each client receives the individualized treatment necessary to maximize the benefits of therapy. Each Samaritan Counseling Center is independently governed and operated by members of the local community. Samaritan of Imperial Calcasieu is one of 500 independent Samaritan Centers and it is accredited by the Samaritan Institute.
While Samaritan does maintain regular office hours Monday through Friday, evening appointments are available to accommodate clients.