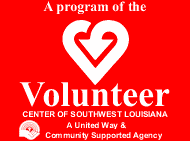 | | |
| --- | --- |
| Alternate Number: | (337) 824-5139 |
| | |
| --- | --- |
| Contact Name: | Madeline Crader |
Physical Address:
437 N. Market St.
Jennings, Louisiana 70546

Mailing Address:
P O Box 559
Jennings, Louisiana 70546-0559

Handicapped Accessible: Yes
TDDY: Yes
Other Languages Spoken: Access to language line. Jeff Davis LaCHIP is a health insurance program designed to bring quality health care to uninsured children in Louisiana under the age of 19. None No wait for services. However it could take up to 45 days for an application to be processed. Federal and State funds.