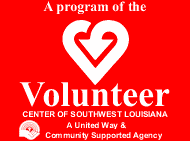 | | |
| --- | --- |
| Search Results For: R | Page 1 of 2 |
---
There are 12 hotlines found matching your criteria. There are 10 hotlines shown per page.
Rape Crisis
(800) 223-8066

Rascal Insurance Services
(800) 718-2082
"Our mission is to be the world leader in products and services that improve the quality of life for the mobility impaired."

Real Estate Appraisers State Board
(800) 821-4529

Recording for the Blind and Dyslexic
(800) 221-4792
The Anne T. McDonald Center

Recycling in Louisiana RBRC
(800) 822-8837

Research and Training Center on Family Support and Children's Mental Health
(800) 628-1696

Research Training on Independent Living
(785) 864-4095
The RTC/IL is made up of a team of people who are committed to research and training to enhance independent living for people with disabilities.Staff work on projects that both interest them and address a need in the field. A project might be the sole activity under a grant; however, multiple projects are commonly funded under larger or "center" grants. Projects bridge local, state, and national levels.

RESNA
(703) 524-6686
We are an interdisciplinary association of people with a common interest in technology and disability. Our purpose is to improve the potential of people with disabilities to achieve their goals through the use of technology. We serve that purpose by promoting research, development, education, advocacy and provision of technology; and by supporting the people engaged in these activities

Ronald McDonald House, Houston, Texas
(713) 795-3500
for families with children being treated at a Texas Medical Center institution for cancer or other serious illnesses. We also support cancer research and medical treatment at Texas Children's Cancer Center.

Runaway Hotline
(800) 231-6946
Except for Texas - Please call 800-392-3352. all calls are treated with confidentiality andare answered 24 hours a day, everyday.
Next