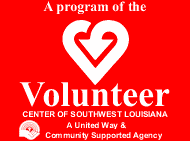 | | |
| --- | --- |
| Search Results For: M | Page 1 of 2 |
---
There are 14 hotlines found matching your criteria. There are 10 hotlines shown per page.
Make -A-Wish Foundation
(800) 722-9474

Make Today Count, Inc.
(800) 432-2273

Make-A_Wish-Foundation Of Louisiana
(888) 677-9474

March of Dimes Resource Center
(888) 663-4637

Med Support FSF International
(800) 793-0766
MedSupport Friends Supporting Friends International is dedicated to educating and assisting persons with disabilities, their caregivers and their families. We offer caring, support, and information through a variety of interactive moderated forums and chat areas as well as a bi-monthly newsletter and a wide range of hyperlinks to other sources of information.Our goal is to provide a stress-free, flame-free online environment.

Medical Society
(800) 375-9508
Voluntary Association of physicians providing leadership for the advancement of health, and serving as an advocate for patients and doctors.

Medicall Transportation
(800) 864-6034

Medicare
(800) 633-4227

MEDICARE INFORMATION
(800) 392-3070

Medicine Available For The Needy---Free
(800) 762-4636
Sponsored by Pharmaceutical Manufacturer's Association. The doctor calls on behalf of the patient and fills out a series of paperwork and if the patient qualifies, he/she could get free prescriptions.
Next