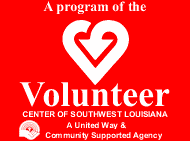 | | |
| --- | --- |
| Search Results For: L | Page 1 of 3 |
---
There are 26 hotlines found matching your criteria. There are 10 hotlines shown per page.
LA Hurricane Emergency Shelter Hotline
(866) 310-7617
Governor Kathleen Babineaux Blanco has ordered all state agencies to establish state run shelters to meet the short term housing needs of those leaving hotels and to provide transportation for Louisiana residents and their personal belongings from those hotels to shelters around the state. To access these state shelters, displaced citizens must call the LOUISIANA HURRICANE EMERGENCY SHELTER HOTLINE, toll-free, for those in need of emergency housing. They will be asked questions about their needs, and then be advised about available shelter options.

LaChip (Louisiana Children's Health Insurance Programs)
(877) 252-2447
LaChip - uses special income amounts and has fewer requirements than other Medicaid programs.

LaLeche League Help Line
(800) 525-3243

Learning Disabilities Association of America (LDA)
(888) 300-6710
Formerly ACLD.

Little People of America- National Headquarters
(888) 572-2001
For people of small stature and dwarfism.

Louisiana Dept. Of Education Homeless Hotline
(800) 259-8826
Dedicated to meeting the Needs of Homeless Children.Call the local school district homeless program contact person/liaison. Or call the the local school district Title 1 office.

Louisiana Eye Care
(800) 222-3937

Louisiana Office of Transportation & Development Highway Safety
(800) 259-0001

Louisiana Official Tour Guide
(800) 334-8626

Louisiana One Call (Dottie)
(800) 272-3020
Call before you dig.
Next