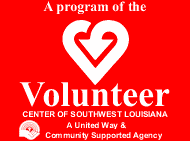 | | |
| --- | --- |
| Search Results For: C | Page 1 of 4 |
---
There are 35 hotlines found matching your criteria. There are 10 hotlines shown per page.
Cancer Information
(800) 422-6237

Cancer Treatment Center
(800) 234-2457

Candlelighters Childhood Cancer Foundation
(800) 366-2233

Car / Puter
(800) 992-7404

Center for Disease Control National HIV and AIDS Hotline
(800) 342-AIDS

Center for Food Safety and Applied Nutrition
(888) 723-3366
Carries out the mission of the Food and Drug Administration by ensuring that the nation's food supply is safe, sanitary, wholesome and honestly labeled, and that cosmetic products are safe and properly labeled.

Center for Universal Design
(800) 647-6777

Centers for Disease Control
(800) 311-3435
The CDC is one of the major operating components of the Department of Health and Human Services. CDC's major organizational components respond individually in their areas of expertise and pool their resources and expertise on cross-cutting issues and specific health threats.

Child Abuse Prevention
(800) 636-6896

CHILD CARE PARTNERSHIPS
(888) 926-8005
Partnerships in Child Care a program offered through Volunteers of America, provides inquiring parents with information on virtually any licensed day care in Southwest Louisiana. This information includes hours of operation, whether it's a class A or B center and acceptance of child care assistance.
Next