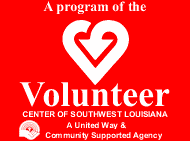 | | |
| --- | --- |
| Search Results For: A | Page 1 of 5 |
---
There are 44 hotlines found matching your criteria. There are 10 hotlines shown per page.
A Special Wish Foundation
(800) 486-9474

AARP
(800) 424-3410
American Association of Retired Persons

Acadian Ambulance And Air Med
(800) 259-1111

Adoptive Families of America
(800) 372-5300

Adult Crisis Hotline
(800) 272-8367
If you, or someone you know, has any suicide warning signs such as: threatening to hurt or kill oneself or talking about wanting to hurt or kill oneself; feeling hopeless; feeling rage or seeking revenge; increased alcohol or drug use; mood changes, seeing no reasoin for living or having no sense of purpose in life, please call the Adult Crisis Hotline or go to the nearest emergency room.

AIDS Information
(800) 256-5145

Alcohol 24 HR Helpline
(800) 252-6465

Alexander Graham Bell Association for the Deaf
(800) 432-7543

Alliance for Technology Access
(800) 455-7970

Alzheimer's Association
(800) 272-3900
This hotline provides info and referral services related to Alzheimer's Disease.
Next