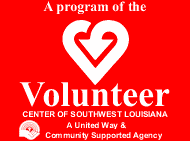 Calcasieu Parish Search Results


Search Results For: Y

Page 1
---
YMBC / Young Men's Business Club
Business/Tourism/Industry
Calcasieu - Lake Charles
Consist of young businessmen from the Lake Area who wish to contribute to both the social and economic advancement of our city and state.
YMCA / Black Achievers Program
Children/Teen
Calcasieu - Lake Charles
The Black Achievers Program assists black youth in setting and attaining high educational and career goals by utilizing successful black citizens from the professional and / or work community as role models for black high school students.
Youth and the Law
Legal Services
Calcasieu
"Youth and the Law" is a program instituted and conducted by Judge Woodard to introduce area teens and pre-teens to the justice system by allowing them to have a hands-on experience within the local court systems. Students will be able to meet judges from local courts and obtain a better understanding of the legal area and how the courts operate and interact.