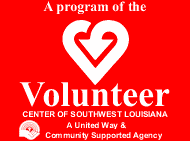 Allen Parish Search Results


Search Results For: K

Page 1
---
Kinder Chamber of Commerce
Civic/Community Development
Allen - Kinder
"The Mission of the Kinder Chamber of Commerce is to actively support, promote and enhance the business of our members and the economic, cultural and civic environment of Kinder."
Kinder Rotary Club
Civic/Community Development
Allen
Krewe C'est la Vie Mes Amis
Special Events
Allen
Established in 1963, the Krewe C'est la Vie Mes Amis is made up of singles and couples of all age groups and varied geographical and social backgrounds. This Krewe is united together in keeping with the authentic traditions of the year round Social and Pleasure Clubs.