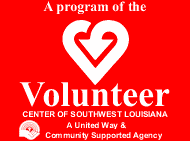 Head Start / Allen Parish

Physical Address:
1409 Carver Street
Kinder, Louisiana 70648

8:00 AM - 4:00 PM
Monday, Tuesday, Wednesday, Thursday, Friday Allen Headstart Allen None. Federal Funding. Preschool child development program which involves parents and the community in four component areas: Education, health, social services, transition and parent involvement. An individual plan is developed and implemented for each child, physical exams, vision screening, speech and hearing screening.The nutrition department provides two meals and a snack daily.