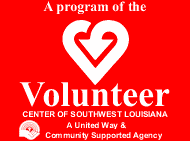 Family Independence Temporary Assistance Program/Office of Family Support
| | |
| --- | --- |
| Contact Name: | Rose Greene |
Physical Address:
1605 Broad Street
Lake Charles, Louisiana 70601

Mailing Address:
P.O. Box 205
Lake Charles, Louisiana 70602

8:00 AM - 4:30 PM
Monday, Tuesday, Wednesday, Thursday, Friday Handicapped Accessible: Yes Calcasieu None State and Federal Funds. All programs subject to income and resource limits. Provides financial aid for children in their own homes who are in need because they do not have sufficient financial support from their parents. The child must 1) Live in the home of a parent or qualified relative; 2) Be under 19 years of age; 3) Be a resident of Louisiana; 4)Comply with school attendance requirements; 5) Provide proof of immunization against vaccine-preventable disease. Social security numbers must be provided for all persons applying. Recipients must 1) Be citizens of the U.S., qualified aliens; 2) Participate in the family independence work program (Find Work); 3) Cooperate in screening for the use of illegal drugs and if necessary drug testing education and rehabilitation (Age18 and over).